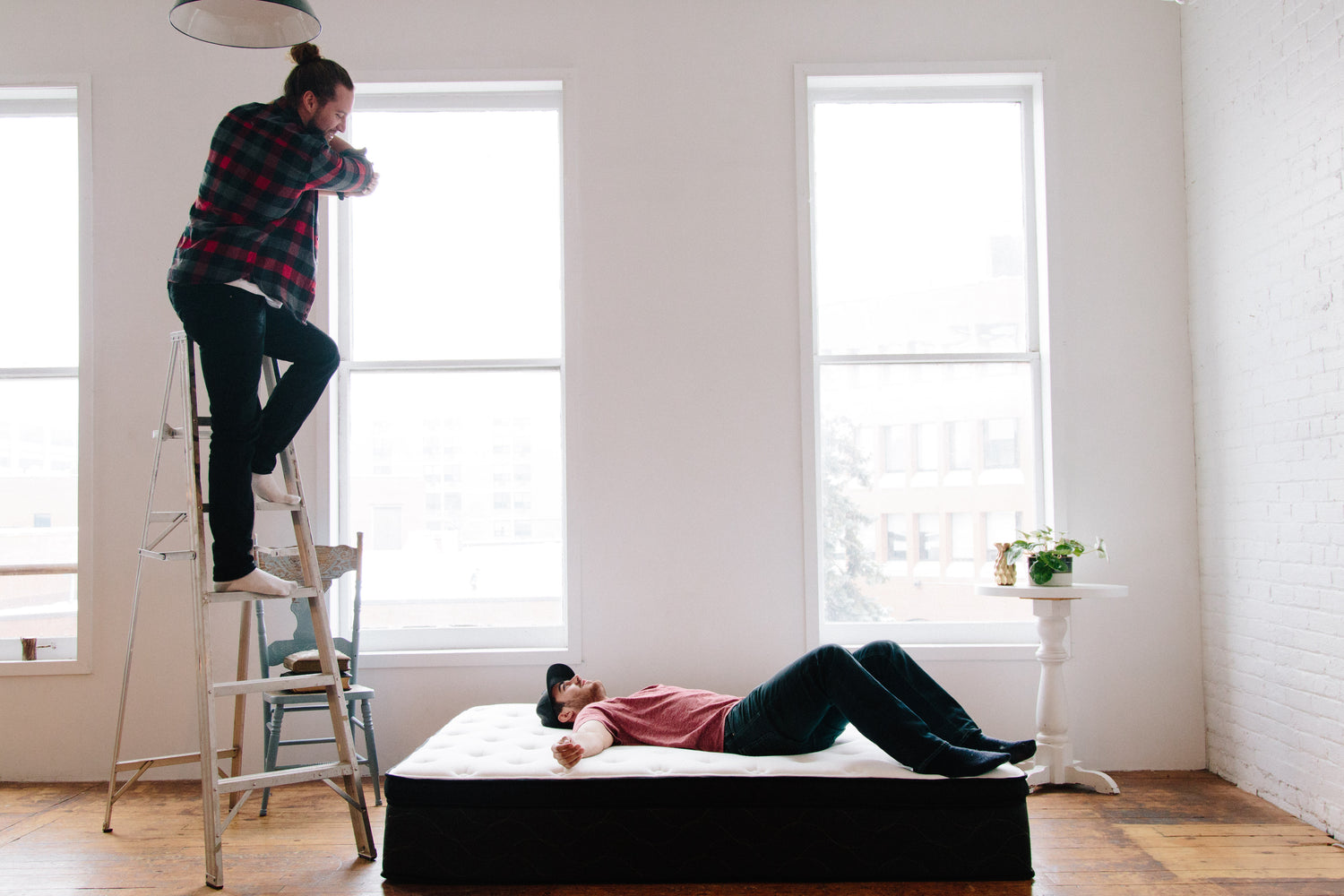 Our Story
Jordan Bedwell was selling mattresses with his dad long before the online mattress craze started. But after a few years of witnessing the trend towards online, he approached Nathan Nielson and some local manufacturers to design and create the first rollable coil/spring mattress. Nathan and Jordan established the brand Hamuq™ years ago and proudly sold the first rollable hybrid mattress online. They continue to expand the brand's product offerings and are proud that they have never "cheapened" their product like many competitors have done.
Locally Sourced & Made
We're not just here to make money, we're here to make the world a bit better by making the mattress purchasing process better. Environmentally friendly materials adhere to and go beyond the strictest CertiPUR-US standards. Being made in Canada with our local partners Galaxy, VitaFoam and FineCotton, we ensure strong and safe manufacturing processes, fair labour, and a limiting of waste material. Lastly, our green shipping is carbon neutral. This means from our factory to your door, there is a zero net impact on the amount of carbon in the atmosphere.
FAQ's

We bet if you have any questions, they're in our FAQ's.Or you can simply email us.

Click here

Our Warranty

Our highly touted 15 year warranty. Because we have years of experience in this industry and we know what lasts.

Click here

Contact Us

Customer Service Hours 8:00 AM-12:00 AM Monday-Friday EST

4404-295 Adelaide St W, Toronto, ON M5V 0L4, Canada